The Old Country Fair music festival returns this weekend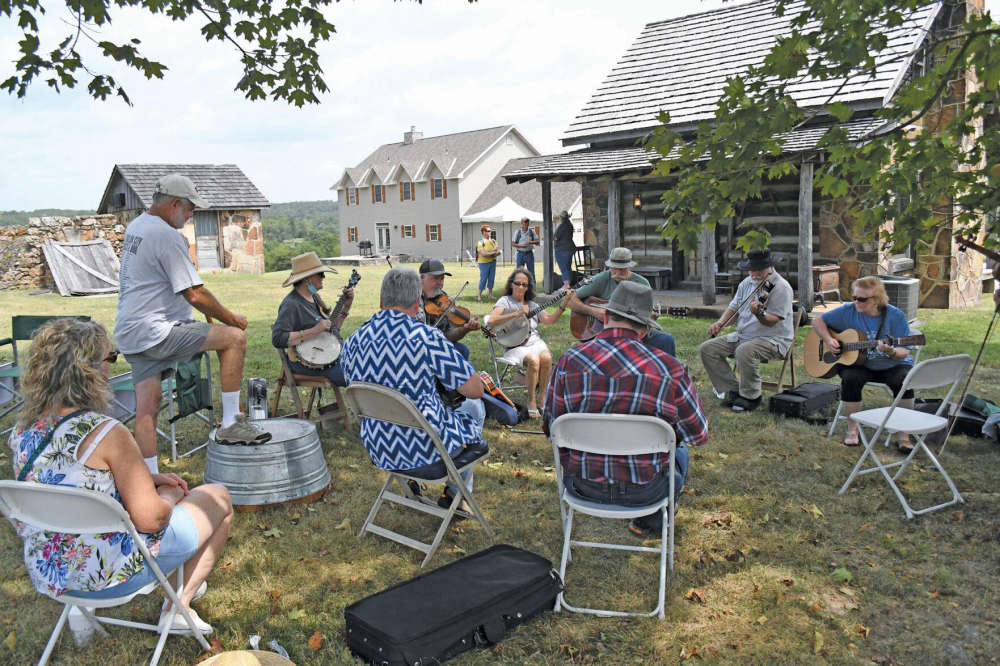 An annual music festival takes place this weekend.
The full story below is from Tim Church of the Branson Tri-Lakes News:
The Society of Ozarkian Hillcrofters invites people to join them on Saturday, September 24 for their 2022 Old Country Fair music festival.
This annual event is again hosted by Weddings at the Homestead in Branson and will run from 11 a.m. to 7 p.m. The Society of Ozarkian Hillcrofters has five purposes, as stated by the original members who founded the organization in 1931:
— To ensure its just recognition;
—To protect the wildlife of the Ozarks;
—Preserving the natural beauty of its historic sites;
—To perpetuate its history, folklore and traditions; and
—To teach our own people the value of the great heritage we possess in these regions.
Throughout the day there will be musical performances by the Stone County Ramblers from 11 a.m. to 12 p.m., Missouri 65 from 12 p.m. to 1 p.m., Missouri Strings from 1 p.m. to 2 p.m., and a performance by the Ozark Mountain Music Association from 2 p.m.
Additionally, traditional Ozarks acoustic musicians are invited to break out their own instruments to participate in the traditional Ozarks music jams, which will take place throughout the day of the event.
There is a $10 parking fee per vehicle at the event, which grants admission to the driver and all passengers for the day. Proceeds from the festival are used to promote the teaching of traditional Ozarks and bluegrass music to local youth through scholarships and Ozarks cultural preservation projects.
The festival will host square dancing on the farm from 3-6 p.m. and The Stable Food Truck will be on hand for attendees looking for a bite to eat. Local Ozarks authors Tom Koob, Todd Parnell and more will also be on hand for the book signings.
Weddings at the Homestead is located at 262 Collins Road off Highway T, seven miles east of downtown Branson. For more information, visit societyofozarkianhillcrofters.com.