Singer Alan Jackson's New Whiskey "Tastes Like '90s Country"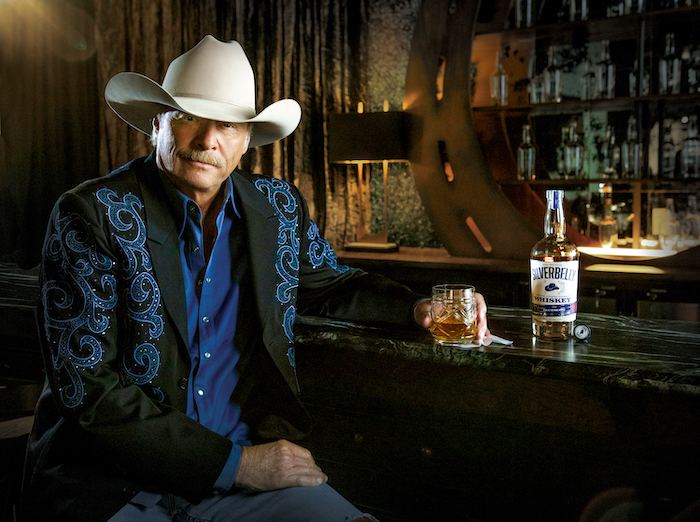 Silver Screen Bottling recently teamed up with country music legend Alan Jackson for a new whiskey, named after the color of the singer's signature cowboy hat…Silverbelly.
The Country Music Hall of Fame member selected the premium whiskey casks for the spirit that would represent his brand.
In a prepared statement, Jackson said when he opened the first bottle of Silverbelly, it sent him and his team dancing for joy.
Silverbelly is described as a bourbon-style whiskey that has a smooth texture with a medium-light body that is designed to be drunk or to be mixed in an Old Fashioned or Manhattan cocktail.
The distiller's notes come from Jackson's daughter, sommelier and USA Today bestselling author, Mattie Jackson Selecman. She explains that the 750ml bottle of whiskey at 91 degrees and on the nose has aromas of brown sugar, sweet apple, cherry and honey.
On the palate, Silverbelly tastes of bright autumn fruits with a light, silky texture on the mid-palate; sweet caramelized oak tones mingle with a savory woody spice on the finish.
The whiskey is currently available in stores across Tennessee and will soon be available nationwide. And it can be pre-ordered online at www.silverbellywhiskey.com.
To help promote whiskey this summer, Alan Jackson is embarking on his "Last Call: One More for the Road Tour". Tickets and information for all shows are available at www.alanjackson.com/last-call-tour.
Jackson's musical career includes 35 chart-topping songs, multiple multi-platinum albums, Grammy, CMA, ACM and Billboard awards, and membership in the Country Music Hall of Fame and Songwriters Hall of Fame.
To celebrate his iconic career, Silverbelly Whiskey lot numbers will reflect each of Jackson's No. 1 hit songs over the years. The first batch of Silverbelly Whiskey is named after Jackson's first hit song, "Here In The Real World" from the 1990s.