Saskatoon helps Ukrainians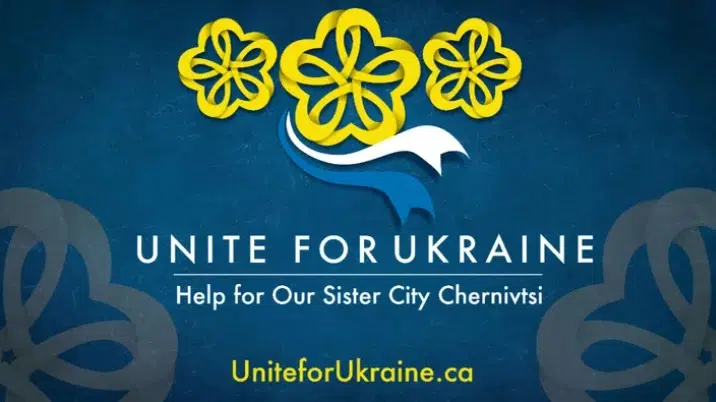 About a month ago, the twin city of Saskatoon in Ukraine had a population of about 260,000 and since then the city of Chernivtsi has grown by about 150,000.
Jason Aebig, CEO of the Greater Saskatoon Chamber of Commerce, says there is an urgent need for food, shelter and medical care. A group of Saskatoon business leaders, with the relief effort coordinated by the Saskatoon Fire Department, are hosting a fundraising luncheon next Wednesday.
Aebig says the list of needs is extensive, including items such as diesel generators, high-pressure hoses, water purifiers and large-capacity tents. Some of the items will be purchased in Canada and transported to Ukraine by CFB Edmonton, but there are items on the list that will be purchased in Ukraine and then firefighters in Canada will make arrangements with firefighters and first responders in Chernivtsi. Additionally, he notes that there is a mayor-to-mayor relationship with the two municipal governments communicating and coordinating with each other.
There are three possibilities for support: if someone just wants to donate, a GoFundMe page is created; if you want a donation with a receipt which can be coordinated through the uniteforukraine.ca website and of course the money is collected simply by purchasing lunch tickets. These can also be purchased from the website. Aebig says it's also an opportunity, after two years of the pandemic, to network in the community with a delicious Ukrainian meal, entertainment and messages of support.