List of new country albums to look forward to in 2020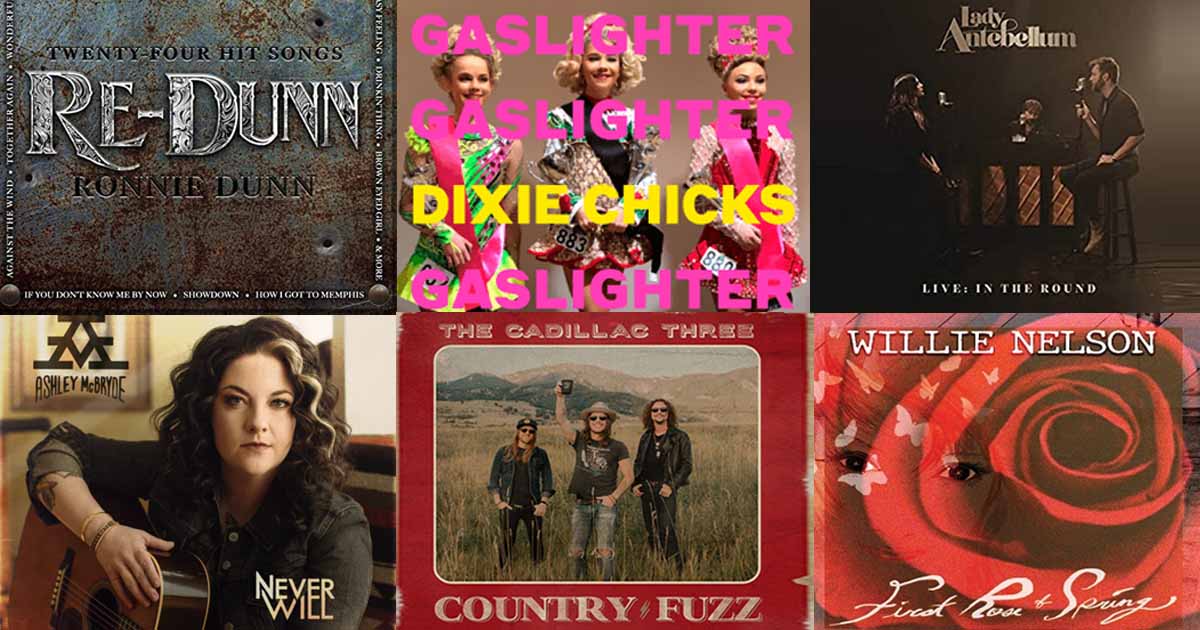 Our start into 2020 may have felt inhospitable, but that shouldn't stop us from welcoming new Country albums.
Ronnie Dunn and little big city took the lead earlier this year with the release of "Re Dunnon January 10 andNightfall" January 17. Several artists have also announced plans to cut new albums. Among them were Keith Urban, Dan +Shay and many others.
Here is an overview of the new albums to expect and their release dates.
January
1. Re-Dunn by Ronnie Dunn (January 10)
This album is definitely good news for Brooks & Dunn fans. It's a collection of their song covers for popular rock and country hits like "That's how I got to Memphis" and "It never rains in Southern California.
2. Little Big Town's Nightfall (January 17)
little big city meditative album which also included the beloved singles, "More alcohol" and "Girls."
3. Tullahoma by Dustin Lynch (January 17)
It's Dustin Lynch's "all about me" album, but it also includes the experiences of his family and friends through all his growing up years.
February
4. Country Fuzz by The Cadillac Three (February 7)
Featured here is The Cadillac Threecollaborative work with Travis Tritt and Chris Janson in "Tough here for a country boy.
5. Far From Home by Aubrie Sellers (February 12)
Daughter of Lee Ann Womack and Jason Sellers, Aubrie Sellers charts her own musical path for this new decade with "Far From Home". She would also tour this year with award-winning country singer, Tanya Tucker.
6. Carly Pearce by Carly Pearce (February 14)
After hitting the Billboard Country charts hard with the single, "I hope you are happy now" Carly Pearce released her self-titled album which peaked at no. 6 on the Top Country Albums chart.
7. Randy Travis: "Precious memories of worship and faith (February 21)
Gaither Music Group announced the album on January 29. This is a compilation of hymns and worship songs by country legend Randy Travis. "I will fly away", "Three wooden crosses" and "Just a closer walk with you."
March
8. Garth Brooks, fun (1st of March)
Brooks said "the reason it's called Fun is because it's 90 percent." The album consists of up-tempo songs describing his incredible experience while recording and touring.
9. Lady Antebellum, "Live: In the Round" (March 4)
From the countryside to the oceans, Lady Antebellum's new five-track EP has lyrics that would appeal to us as much as they do.
10. The Beggars, "The Beggars" (6 March)
A tribute to the Texas Panhandle, here's a promising new number from John Baumann, Cleto Cordero, William Clark Green and Josh Abbott. The band was inspired by the Flatlanders of the 70s.
11. Brandy Clark "Your Life is a Record" (March 6)
Dubbed Brandi Clark's "most personal album," she has always handled her songwriting with maturity, which has endeared her to many music lovers.
April
12. Ashley McBryde, "Never" (April 3)
McBryde's second major label release, Rolling Stone, called the album "bold and deep." "Never Will" was a look back at McBryde's musical journey towards his now established career as a singer-songwriter.
13. John Anderson, "Years" (April 10)
This new album from country music legend John Anderson will give us a glimpse into the brilliant mind of a seasoned artist.
14. Bobby Bare, "The Great American Saturday Night" (April 17)
Great American Saturday Night by Bobby Bare is an eight-track album featuring stories from people from all walks of life
15. Luke Bryan. "Born here, live here, die here" (April 24)
Luke Bryan made his announcement on Facebook Live about a new album to be released this summer followed by several tours.
16. Lucinda Williams, "Good Souls" (April 24)
It was produced by Williams herself along with her husband Tom Overby and producer Ray Kennedy. Good Souls Better Angels is full of songs about the various social issues of our time.
May
17: Sara Evans, "Copy That" (May 15)
The first of 10 studio albums by Sara Evan which features her covers of songs by other artists. These are the songs that have been significant and influential in Evan's life.
18. Jason Isbell and Unit 400, "Reunions" (May 15)
This would be Jason Isbell and his band's debut album, Unit 400 since 2017.
19. Craig Morgan, "God, Family, Country" (May 22)
Featuring five new songs, including the #1 iTunes hit, "The Father, my Son and the Holy Spirit" and his cover of Gavin DeGraw's "Soldier".
June
19. Courtney Marie Andrews, "Old Flowers" (June 5)
Produced by three musicians including Andrews, this album is a chronicle of his journey after the end of a nine-year relationship.
20. Gone West, "Canyons" (June 12)
A thirteen track LP all written by Gone West members: Colbie Caillat, Jason Reeves, Nelly Joy and Justin Kawika Young. Make sure you don't miss their brand new track, "Slow Down.
July
22. Willie Nelson, "First Rose of Spring" (July 3)
Postponed from April 24, this is Willie Nelson's seventieth solo studio album featuring two new songs written by Nelson with producer Buddy Cannon, "Blue Star" and "Love comes from laughing."
Scrolling through this roll of new country albums from country music stalwarts to gifted newcomers, this year looks promising.