Flight cancellations hit Sun Country airlines at MSP airport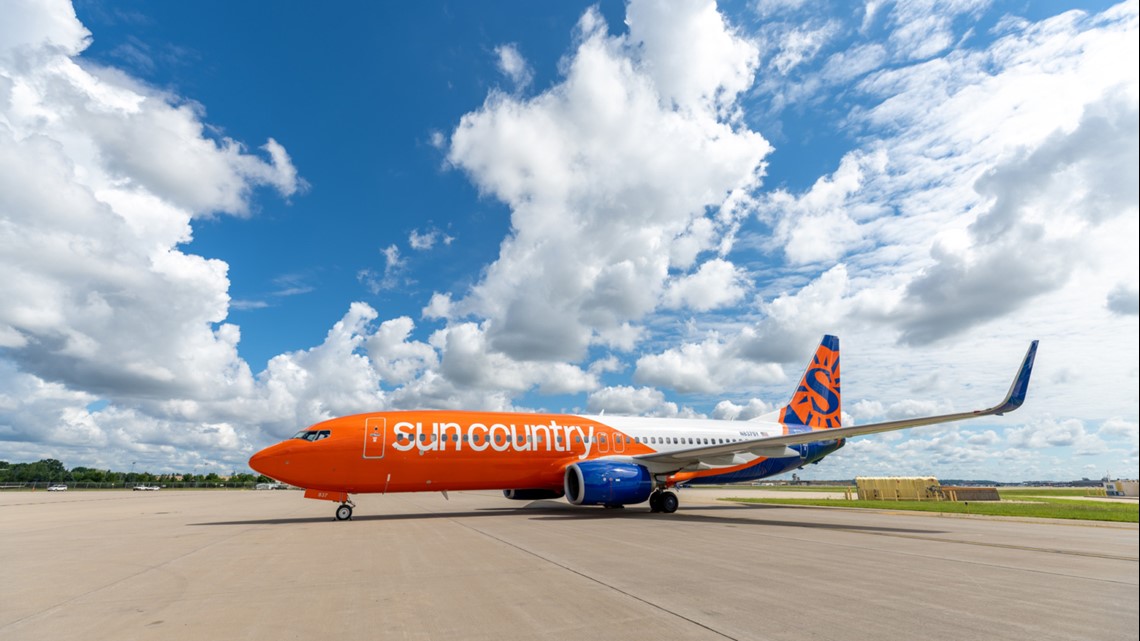 The cancellations were due to a "third-party system failure" and impacted dozens of morning flights after a busy holiday weekend.
MINNEAPOLIS – A "third-party system outage" hit Sun Country airlines hard on Monday morning, affecting dozens of flights and stranding hundreds of passengers at MSP Airport.
Sun Country is the latest airline to experience cancellations and delays in recent weeks. With a shortage in the industry and the omicron variant of COVID-19 impacting healthcare workers, Delta Airlines and United Airlines have canceled thousands of flights across the country.
Cancellations with Sun Country impacted domestic flights departing before 8:00 a.m. CT.
Sun Country, in an email to KARE 11, said "passengers have been fully refunded and waived change fees."
Despite the reported outage, Sun Country said it was working to make sure the rest of its flights took off.
"Currently, our operations team is performing our approved manual process and working closely with the FAA to clear take-off flights," the email statement read.
This is a developing story and will continue to be updated.
WATCH: Hundreds of flights on Christmas Day canceled because airlines are understaffed: