FIFA World Cup Hosts: List of all the countries that have ever hosted the famous tournament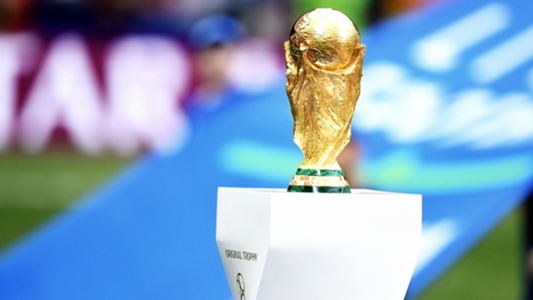 Nearly 20 countries have hosted the quadrennial football showcase.
For nearly 100 years, the FIFA World Cup has represented the pinnacle of men's football.
Legends have been created at the various grounds that have hosted the quadrennial event since the first edition in 1930, with some venues themselves taking on added prominence after hosting matches.
The selection of World Cup host nations has now become almost as important as any group stage draw or roster announcement. Countries spend considerable resources to be chosen as hosts and then present their best asset once confirmed.
There have been 21 tournaments held so far, with upcoming hosts in 2022 and 2026 already confirmed. Of those tournaments, only Mexico, Italy, France, Germany and Brazil have repeated as hosts, with the Mexicans set to become the first host three times in four years.
Here are all the FIFA World Cups since 1930, along with the nations that have hosted them.
List of All FIFA World Cup Host Countries
1930: Uruguay
1934: Italy
1938: France
1950: Brazil
1954: Switzerland
1958: Sweden
1962: Chile
1966: England
1970: Mexico
1974: West Germany
1978: Argentina
1982: Spain
1986: Mexico
1990: Italy
1994: United States
1998: France
2002: Japan and South Korea
2006: Germany
2010: South Africa
2014: Brazil
2018: Russia
future world cups
2022: Qatar
2026: Canada, Mexico and United States