Father of Missing Moskva Sailor Says 'My Country Betrayed Me'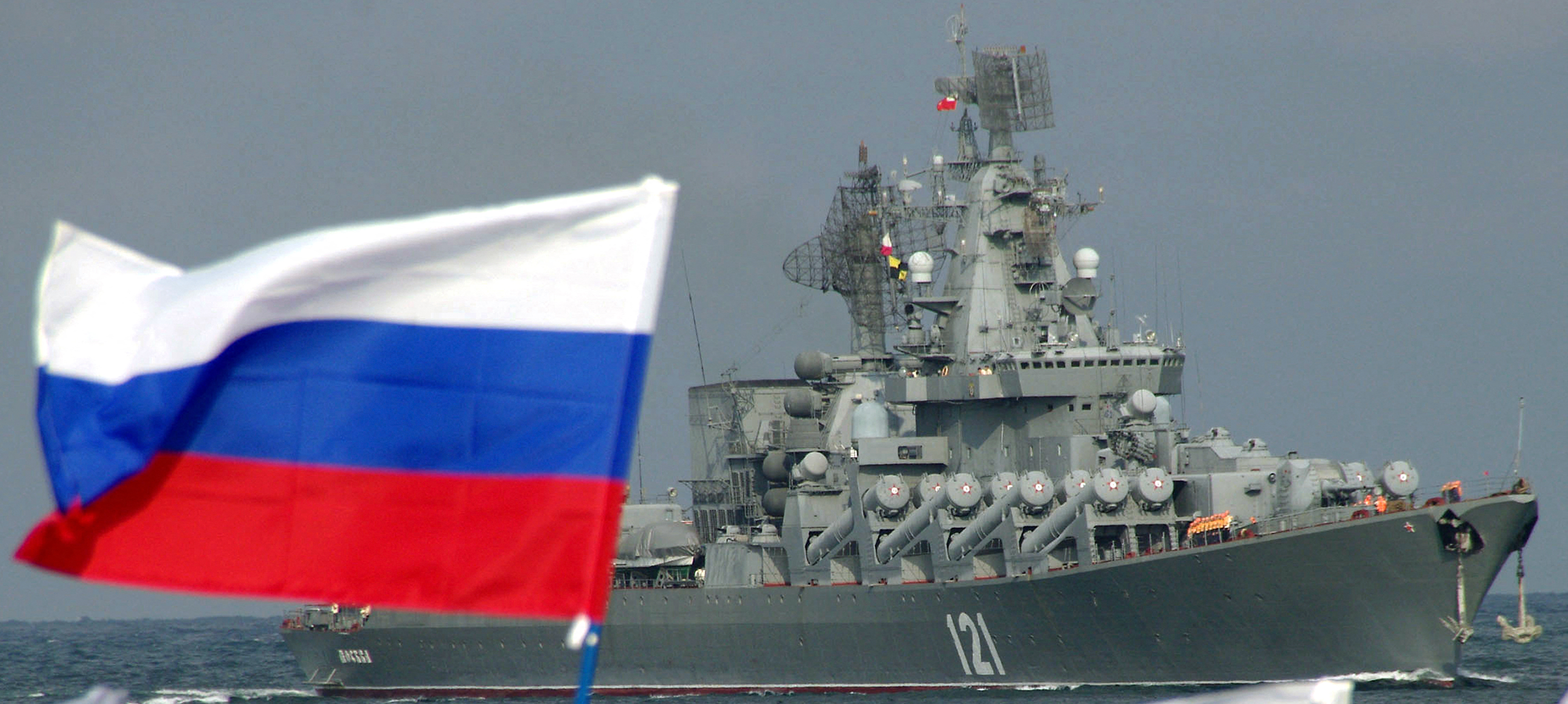 A Russian man seeking to find out what happened to the sunken Black Sea flagship his son was on board has accused his country of betraying him.
Dmitry Shkrebets, 43, led a campaign to find out the circumstances of the fate of the ship and its crew on April 13. His son, Yegor Shkrebets, 20, was a cook and conscript on a missile cruiser. Moscow when he was hit.
Ukraine got a PR stunt after it said it hit the ship with Neptune missiles, killing up to 250 sailors. Russia denied this, saying the ship sank after a fire on board exploded ordnance.
But in the absence of any official confirmation on the crew, Shkrebets says the questions remain unanswered. In April, he said the Russian Navy had told him his son was not dead but rather among the "disappeared".
Shkrebets posted a number of emotional messages on his VKontakte social media page, lamenting what he says was a cover-up by Russian authorities.
One said on Sunday: "My son had to come home now, and we don't even have a body. My country betrayed me, that's all I want to tell you."
He also vowed to "write the truth about the cruiser" and said in another post that he had been targeted by Russian authorities. Shkrebets previously said agents from an unidentified security agency questioned him about alleged bomb threats and his laptop was seized.
"You are afraid of me because there is no truth behind you. And I am not afraid of death, I am waiting for it!!!" he wrote.
Newsweek contacted the Russian Defense Ministry for comment.
An unverified screenshot of another post he allegedly wrote, but which is no longer available as it was also widely shared on social media. In it, Shkrebets seemed to suggest that he was so disillusioned that he was going to join the Ukrainian forces.
The message said there was "no more strength for this lie" and "I supported a war that should never have started".
"There is only one right choice," he said. "I will no longer stay in Russia" and that he had left for a third country from where he will enter Ukraine to join the Russian Freedom Legion, made up of defectors from members of the Russian Armed Forces. "They're already waiting for me. Finally, everything fell into place."
Last month, Shkrebets told Current Time TV, the Russian-language network run by Radio Free Europe, that he would continue his quest for the truth – despite his conviction, authorities will try to sow information to accuse him of reporting false information about an act of terrorism.
"That I succeed in holding those responsible to account…you understand, I can only speak and write, the levers of power are in the hands of others," he told the outlet.