Country singer Taylor Dye reveals month-long hospitalization during pregnancy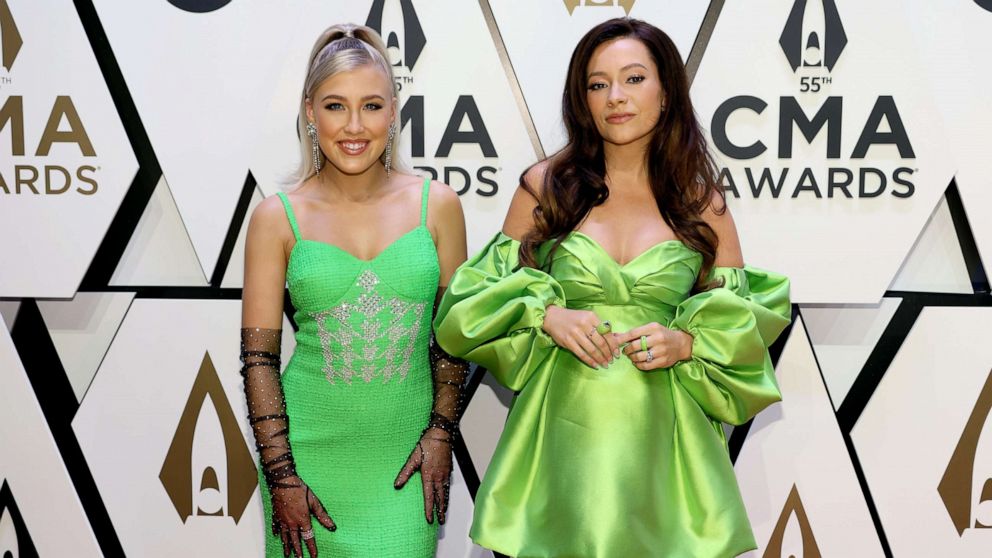 "Our sweet girl is doing great," the Maddie & Tae singer wrote.
Taylor Dye of country music duo Maddie & Tae shared a health update on Wednesday revealing she had been in hospital for a month due to complications from her pregnancy.
Dye shared a selfie from her hospital bed, with her singer-songwriter husband, Josh Kerr, in the background. The two give the camera a thumbs up, despite their current situation.
"Today marks 1 month in hospital," read the caption, shared by Dye and Kerr. "T went for a routine check at 24 weeks and then we were admitted straight away and have been here ever since."
"Our sweet girl is doing great, she's just a little more excited than she's ready to be in the world," the post continued. "It hasn't been easy, but we lean on God and trust His plan. Thank you for all of your thoughts and prayers."
Maddie & Tae postponed their 2022 tour plans in December because Dye was resting on doctor's orders.
The singer had previously announcement her pregnancy in November, revealing in the same post that she has a daughter due in the spring of 2022. This will be the first child for Dye and Kerr, who wed in February 2020.
Maddie & Tae's "Through the Madness, Vol. 1" EP is due out January 28.