CMT Celebrates the Nation's Next Women with Morgan Wade, Chapel Hart, Madeline Edwards, Ashland Craft and More | New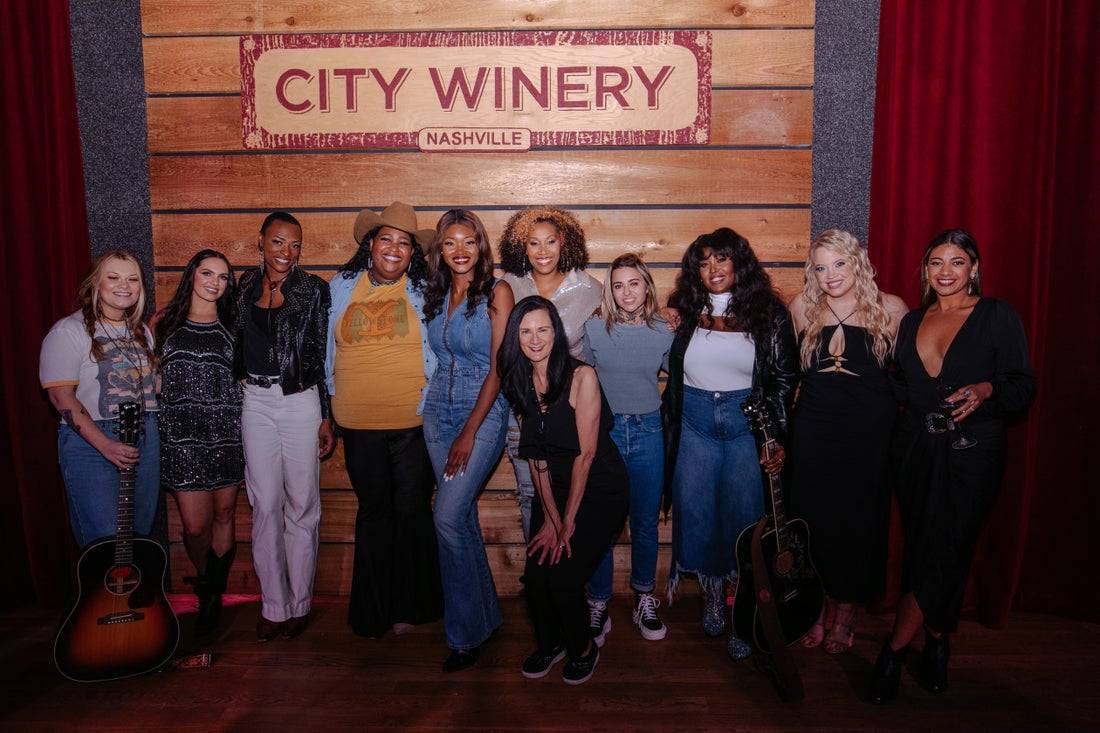 Ashland Craft, Brittney Spencer, Chapel Hart, Harper Grae, Madeline Edwards, Morgan Wade and Renee Blair joined the "CMT Next Women of Country: Celebrating the Classes of 2020-2022" showcase this week at City Winery in Nashville. The group received a boost from co-host Rissi Palmer and a knockout performance from new Americana Honors & Awards "Duo/Group of the Year" winners The War And Treaty. Palmer co-hosted the show with CMT's Leslie Fram.
The women agree that being recognized by CMT is a sentimental and meaningful moment in their careers.
"Every time I deal with CMT, they are the best people," says Ashland Craft. "I grew up doing everything I could to try and make music, and now that I'm here I'm living my dream. Being with everyone and seeing all the amazing musicians is just one night amazing in Nashville. I'm completely honored to be a part of Next Women of Country. CMT was a staple in our household, and it inspired me to want to be in country music. Next Women of Country changed my life. I'm hoping to make the women of country music proud and connect with anyone and anyone."
The night was split into two sets separated by the impromptu performance of The War and Treaty. The women sat in a row on the stage and supported each other as they sang, each receiving two songs.
"CMT is super important," said Morgan Wade, who played the second half of the show. "I've said it many times, it's just that it's one of my key memories, waking up on Saturday morning and watching the Top 20 countdown and seeing all the different music videos and just thinking, 'Dude , I would like to do that.' So now to be able to sit here and be associated with CMT, it was great. And especially because it's sold out and it's all women. It's super cool.
The first episode of CMT's Next Women of Country showcase took place at City Winery on August 31, with NWOC mentor Jessie James Decker joining CMT's Leslie Fram as co-host. The line-up included Callista Clark, Camille Parker, Hannah Dasher, Jenna Paulette, Julia Cole, Laci Kaye Booth, Lily Rose, Reyna Roberts, Tenille Arts and Decker.
Decker's story is not unlike that of Wade and Craft. She also grew up watching CMT.
"CMT is just important because it's the mothership of country music," Decker said. "I grew up watching CMT. I watched my favorite artists, the people who inspired me the most. Working with CMT is a privilege."
Fram also featured a core member of the CMT-supported "Equal Access" diversity effort, Tiffany Provenzano of mtheory, who described the groundbreaking equity initiative's mission to empower all marginalized communities that are underrepresented. in the genre of country music. The evening lasted about three hours and Grae described it as a safe and encouraging place to share her songs and stories.
"I think being a working mom today is so amazing," she says, explaining that she recently had a baby. "Having such a diverse class of upcoming women in the country is also very important. It's authentic, which is wonderful to be part of. I love being able to share a stage with my colleagues and everyone behind the scenes too It's so beautiful and important, and we feel safe tonight to share our stories and it means a lot, you know?
The lineup for CMT's third NWOC showcase in November will be announced soon.